CPA Trendlines presents 16 interactive webcasts produced by
Tuesdays, May 7 to July 16
at 11 am and 2 pm ET
16 webcasts, 2 hours each
32 hours of CPE total
Five Topics to Transform Your Firm
1. Most Trusted Business Advisor
May 7, 11 AM ET: Enhancing Your Trusted Business Advisor Role: What, Why and How


May 7, 2 PM ET: Help Your Clients Identify, Prioritize, and Quantify Challenges and Opportunities

May 14, 11 AM ET: Pricing, Engagement, and Meeting Facilitation Tips
2. Firm Models of Operations
June 4, 11 AM ET: Introduction to Eat What You Kill and Building a Village Models of Operations

June 4, 2 PM ET: Moving from Eat What You Kill (EWYK) to Building a Village (BAV) Model
June 11, 11 AM ET: How to Build a Partner Compensation System that Supports Accountability

June 11, 2 PM ET: Implementing the Partner Goal Process: Step-by-Step Instructions

June 18, 11 AM ET: Advanced Compensation Case Study (Moving from Eat What You Kill to Building a Village)
4. Management and Leadership

May 14, 2 PM ET: Mergers, Acquisitions, Purchases and Sales of Practices: A Current Overview
June 18, 2 PM ET: Addressing Partner Conflict and Communication Issues
June 25, 11 AM ET: Becoming a More Effective 21st Century Leader

June 25, 2 PM ET: Common CPA Firm Management Mistakes
5. Building a Better, Faster & Stronger Bench

July 9, 11 AM ET: Part 1 – Competencies, Expectations, and Accountability
July 9, 2 PM ET: Part 2 – Development Managers, Direct Reports, & Org. Structure
July 16, 11 AM ET: Part 3 – Creating Goals and Action Plans for Staff
July 16, 2 PM ET: Part 4 – Tying It All Together with a Compensation System
Reap even more benefit by getting your questions answered through the live interactive chat with Succession Institute experts during the show.
Your Hosts
Real-World Experience.
Practice-Proven Results.
To Transform Your Firm for the Future
Bill Reeb, CPA, CITP, CGMA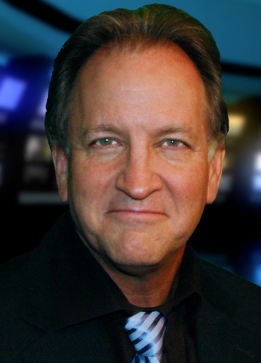 Bill, the incoming 2019-2020 AICPA Chair, has been consulting for three decades to all sizes of businesses primarily in the areas of strategy, leadership and change management. He decided to add the credentials of CPA behind his advisory work and became a CPA in 1986. Prior to becoming a CPA, he worked for IBM in sales back in the late 1970s. As an entrepreneur, Bill has founded seven small businesses, among them, a CPA Firm, and now his current management consulting firm, Succession Institute LLC.
As an award-winning public speaker, Bill lectures throughout the U.S. and Canada to thousands of executives and CPAs each year.  He has been featured on numerous television programs. As an award-winning author, Bill is internationally published with hundreds of articles and columns to his credit. He authors a bi-monthly column called "In the Bill-iverse" which is distributed by a number of State CPA Societies as part of their practice management e-newsletter.
Dominic Cingoranelli, CPA, CGMA, CMC®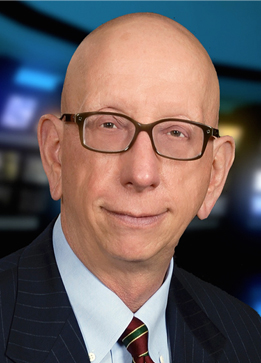 Dominic has performed strategy consulting, planning and process improvement studies, management consulting, training and development, team building, and coaching and group process facilitation for a variety of groups. He conducts management consulting, training, and development for general managers, as well as professionals and technical specialists through his work in organizational development.
His clients include professional services firms, professional and trade associations, project managers, and executives on large, complex projects for major manufacturers, midsize to very large businesses, and other organizations dealing with change, performance and leadership issues. Dominic has a prestigious list of clients, including names like DaimlerChrysler, Ford, GM, Siemens, CH2MHill, and the AICPA.
Questions, comments, special requests? 
Contact Succession Institute LLC at (512) 338-1006 ext. 107