Charitable Giving under TCJA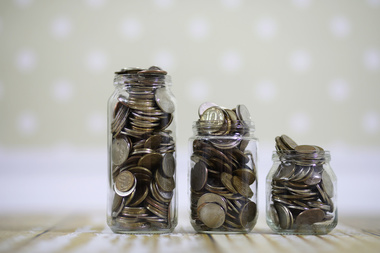 Donor-advised funds can be a simpler option.
By Barry J. Friedman, CPA
IndustryNewsletters
The new tax law nearly doubles the standard deduction for individuals and families, simplifying the filing process for millions of Americans, but complicating giving strategies for many who have made a habit of deducting their charitable contributions.
MORE: The Latest Fraud Problem: Synthetic Identities | Why Padding Tax Deductions Is a Risky Proposition | Portability: Sharing the Estate Tax Exemption | Tariffs: What Clients Need to Know Now
Exclusively for PRO Members. Log in here or upgrade to PRO today.
Indeed, an estimate from the Washington, D.C., Tax Policy Center is that the number of itemizers will drop from 46 million to 13 million. That means most taxpayers will have little tax incentive to donate cash or stock to charity, reducing giving by $13 billion to $20 billion a year.

Already a PRO Member? Click Here to Login & Continue Reading →
Go PRO Today: Choose one of these great offers
EASY!
Monthly Plan, $24.97
Save $5/month (17%)!

7-day, no-risk free trial


then billed to your credit card monthly.
(Cancel any time)
Regular monthly rate: $29.97
BEST VALUE!
Yearly Plan, $249.95
Save $110/year (30%)!
7-day, no-risk free trial
then billed to your credit card annually.
Regular annual rate: $359.95
24-HOUR DAY-PASS
One-Time, $12.99
Best for occasional use.
Get instant access, expires in 24 hours.
One-time, non-recurring, charge of $12.99
Barry J. Friedman, CPA
About the Author
Barry J. Friedman, CPA, is CEO of IndustryNewsletters.
The accompanying article is one of the most popular among CPA firm clients in the IndustryNewsletters network, indicating strong client interest in the subject and potentially significant service opportunities for practitioners.
Click here to learn how IndustryNewsletters could help grow your firm.
Friedman brings more than 35 years of experience building and managing CPA firms, as well as digital marketing firms. Barry sold his regional accounting firm, Friedman & Fuller, to American Express and then created BizActions, LLC which became the first and most widely adopted email marketing service for CPA and payroll firms, which he sold to Thomson Reuters in 2012. Previously, he was the founder and CEO of GovCon where he developed an online electronic commerce community that brought together thousands of IT contractors and hundreds of government entities. He earned an MBA in Business Administration from Loyola College and taught Financial Management in that program for three years.
IndustryNewsletters is a powerful, easy-to-use digital marketing tool for professional services firms with a large and growing library of timely, relevant content. This robust platform includes an email newsletter service, OnTarget email blast tool, Social Sharing tool, Reporting, and more, to assist you in adding value for your clients and growing your business. 
Click here for more by Barry J. Friedman, CPA