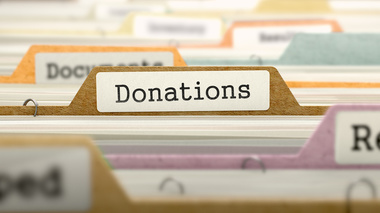 And of course, make sure the deduction is qualified.

By Barry J. Friedman, CPA
IndustryNewsletters
If your clients offer gifts or money to qualified organizations eligible to receive tax-deductible charitable contributions, they must do two things:
MORE: The Latest Fraud Problem: Synthetic Identities | Why Padding Tax Deductions Is a Risky Proposition | Portability: Sharing the Estate Tax Exemption | Tariffs: What Clients Need to Know Now | Basis: Turning a Common Client Question into New Business | The W-4 Time-Bomb and What To Do About It
Exclusively for PRO Members. Log in here or upgrade to PRO today.
Have a bank record or written communication from the charity for any monetary contributions.
Get a written acknowledgment from the charity for any single donation of $250 or more.
TO READ THE FULL ARTICLE
Continue reading your article with a CPA Trendlines Pro membership.